Environmental Education and Community Engagement
Environmental education and training
Since its founding, the center has been engaged in research related to sustainable development goals (SDGs) and global-scale environmental problems, along with its research on local Satoyama. The results of these research efforts are used both in Ryukoku University classes and in a broad range of environmental education-related activities offered to the public, such as seminars and training provided to civil, commercial, and governmental groups.
"Introduction to Satoyama Studies" (Ryukoku University Liberal Arts Degree Course)
In 2020, researchers from the Center offered lectures on various subjects on Satoyama studies at the Fukakusa and Seta campuses.
Fukakusa Campus: The Satoyama Problem; The History and Current State of Satoyama; Practicing a New Sustainable Business Model: Working with Fushimi's Yoshihara; Satoyama and Ethnology; Living with Wildlife; Satoyama and Buddhism; A Novel Archaeobotanical Proposal for Wheat Production; Learning from the Kyoto Model Forest Movement; The History of Satoyama Development and Contemporary Issues; Agricultural Production: A Field Report from Ōmi-Hino; Connecting Cities with Satoyama through Cooking; Satoyama and Children: Animals Living on Forest Riverbanks; Insects and Satoyama: A Field Guide.
Seta Campus: The History and Current State of Satoyama; Satoyama and Environmental Ethics; Satoyama Biomass Sources; An Environmental Sociological Perspective on Satoyama; Plants Supported Dyeing and Weaving Cultures; Satoyama and Mountain Deities; The Relationship between Man and Nature: Thoughts from a Forest; Ownership and Usage of Satoyama; Food and Culture; Near-shore Environments and Satoyama; Satoyama Insects; The History of Seta's Satoyama; Animal Population Changes in Neglected Satoyama; Biodiversity in Satoyama; Water Environments and People's Daily Lives.
Publications: Lectures in Satoyama Studies
Those interested in learning more about our Satoyama research can refer to the following work.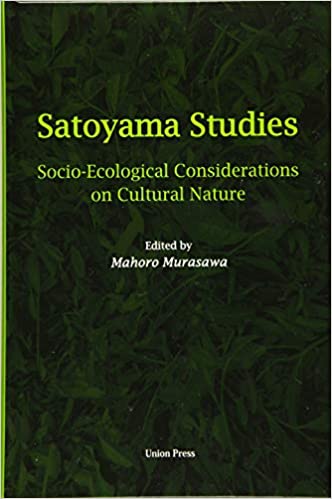 M. Murasawa (ed.), Satoyama Studies: Socio-Ecological Considerations on Cultural Nature, Union Press, 2020.

https://www.amazon.com/Satoyama-Studies-Socio-ecological-Considerations-Cultural/dp/4946428984
Training Courses, Seminars, and Other Outreach
Training Courses
Training has been provided for organizations such as the Kyoto Bar Association as elective training for legal apprentices.
The Inter-University Satoyama Research and Education Exchange Network (大学間里山交流会)
Since the four universities, Ryukoku University, Kyoto Women's University, Kyushu University, and Kanazawa University, formed the Inter-University Satoyama Research and Education Exchange Network in 2004, we have been expanding our network to exchange information with other universities involved in research and education related to the conservation and usage of Satoyama. Network conferences were held at our university in 2010 and 2014.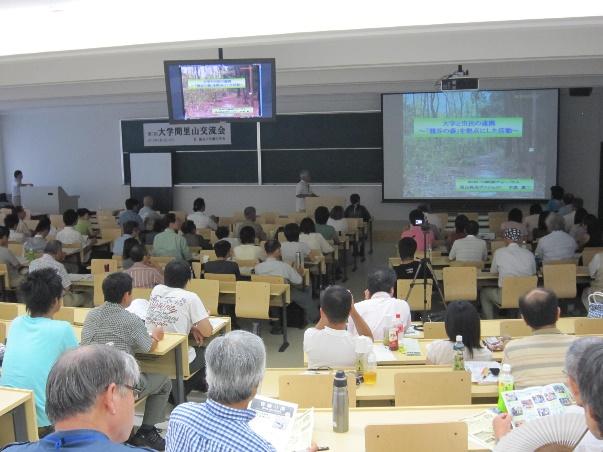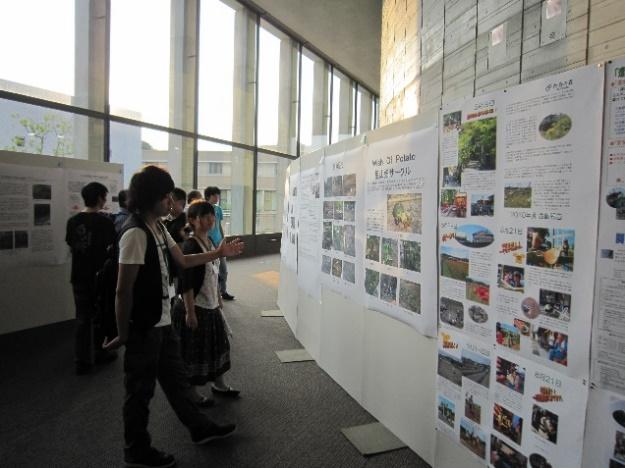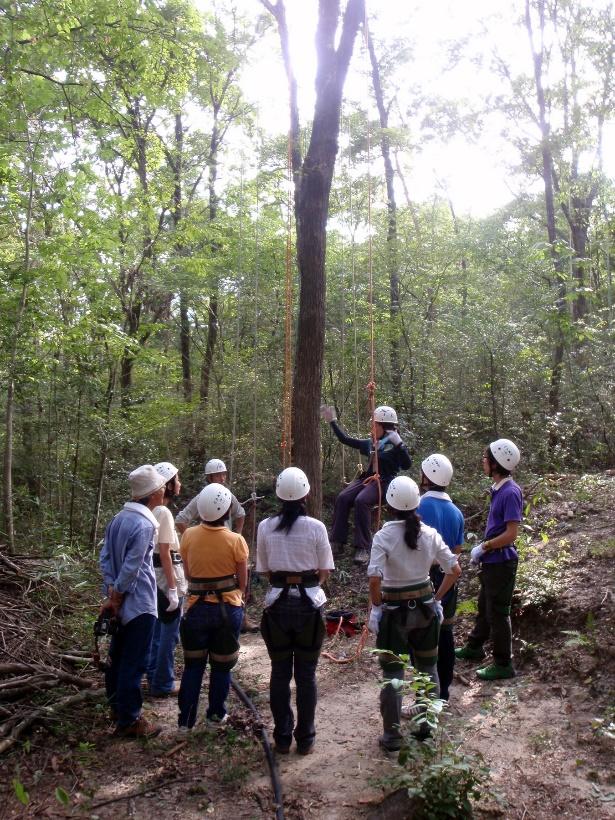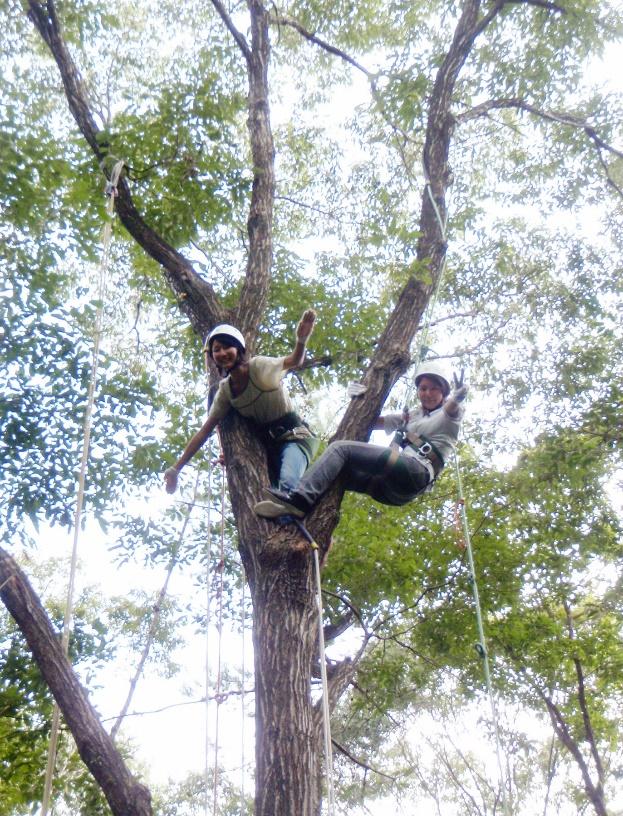 Community Engagement
The Ryukoku no Mori Satoyama Conservation Club(「龍谷の森」保全の会)
The Ryukoku no Mori Satoyama Conservation Club is an organization consisting mostly of members from local communities and was founded in July 2003 by university faculty. The club provides an opportunity for community residents to engage with university faculty and students, and learn about the community's nature and culture through conservation activities. Activities are held on the second Saturday of every month. Anyone interested in joining should send an email to RMSC Club member services (tamano@rins.ryukoku.ac.jp).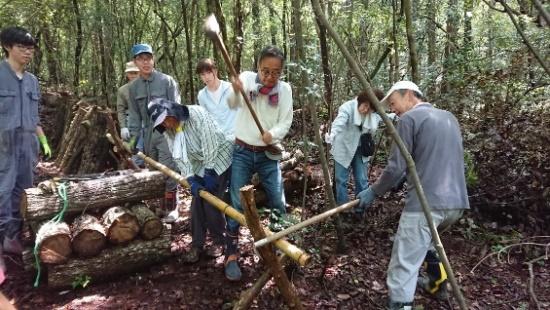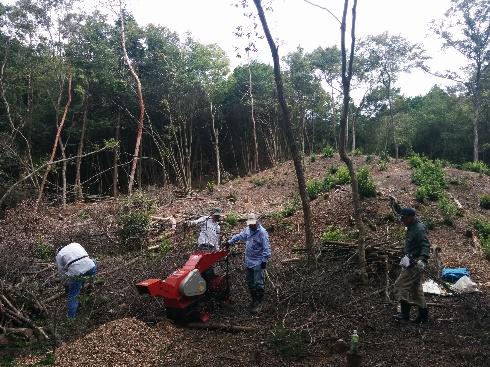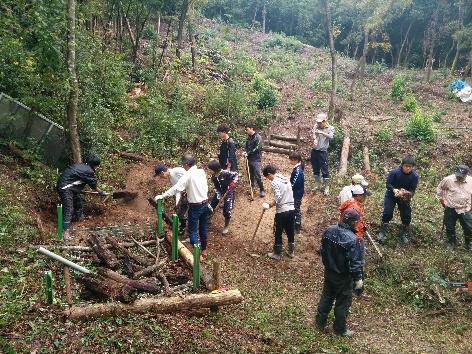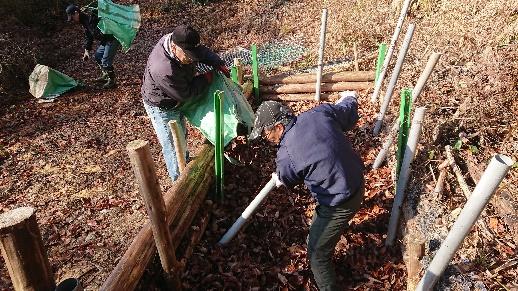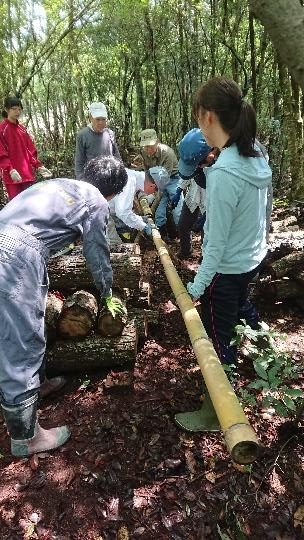 Minami Ogaya Area
The area between the university and the Seta JR railway station, which is the closest station to the Ryukoku University Seta campus, used to be called as Minami (South) Ogaya. In this area, wedged between the Seta Hills (Setakyuryo) and Lake Biwa, people's lives were closely intertwined with the forests and the lake. The land is also historically and culturally important due to the presence of ruins of several important sites in Japanese history. These include the Gennai Pass ruins of the largest steel mill in Japan during the Nara Era; the Yamanokami ruins, from where an enormous Sue pottery was excavated; and the Oribe Takayama Kofun burial mound, where an ancient triangular-rimmed 4-deity 4-beast mirror (donated to the Tokyo National Museum) was found. At the Center, we conduct local surveys and research in collaboration with the Minami Ogaya Reference Library, which is managed by local residents, and we use the results for the education of our students.
Tanakami Area
Extending south from the Seta Hills, where Ryukoku no Mori of the Ryukoku University Seta campus is located, is an area known as Tanakami. Located at the base of Mt. Tanakami, which is part of what is called the Konan Alps, Tanakami is known as an agricultural area blessed with rich soil and abundant water. Since ancient times, Mt. Tanakami has been a rich source of timber and minerals, making it an object of worship as well as the subject of numerous poems, including poems in the ancient Man'yōshū. At the Research Center for Satoyama Studies, we conduct fieldworks in Tanakami with the collaboration of local residents to study its ecosystems and understand how people live in this Satoyama.